Humour is a lot like music – it speaks directly to us, touches us and moves us closer to understanding our true soul, so often hidden behind pretentious masks and words.

– Gidon Kramer
Two great living virtuosos of the 20th century — the violinist Gidon Kremer and the master clown Slava Polunin — have joined to create an original musical spectacle, in which Kremer and Polunin, together with their respective artists (25 musicians and a foolish bunch of clowns ) unite the spirit of their distinctive art forms by having the orchestra conducted by Gidon Kremer inhabit and simultaneously interact in the abstract world of Slava's Snowshow. The traditional music of the Snowshow is replaced with a diversified selection of classical titles that Kremer has dedicated to Polunin.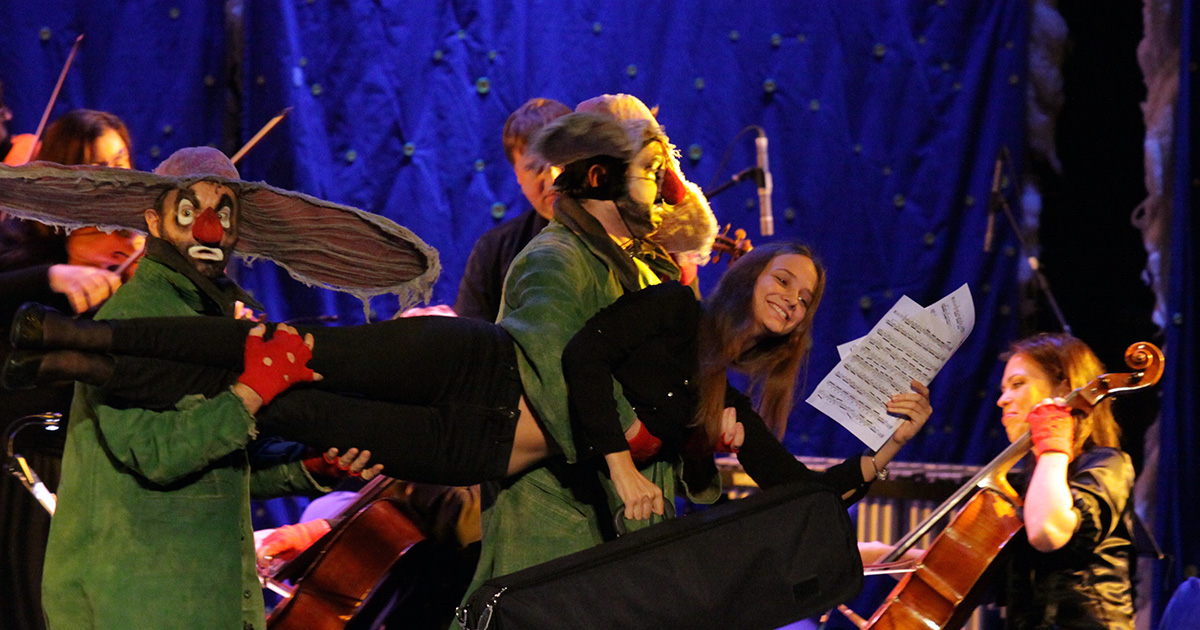 The show has been presented to limited audiences across the world that include:
September 2011: Tel Aviv Opera house;
January 2013: Riga Theatre Daile, Tallinn Nokia Theater, Vilnius National Drama Theater ;
August 2015 : Nova Cultura Festival, Herleen, Netherlands;
January 2016 : Prinzregenttheater, Munich, Germany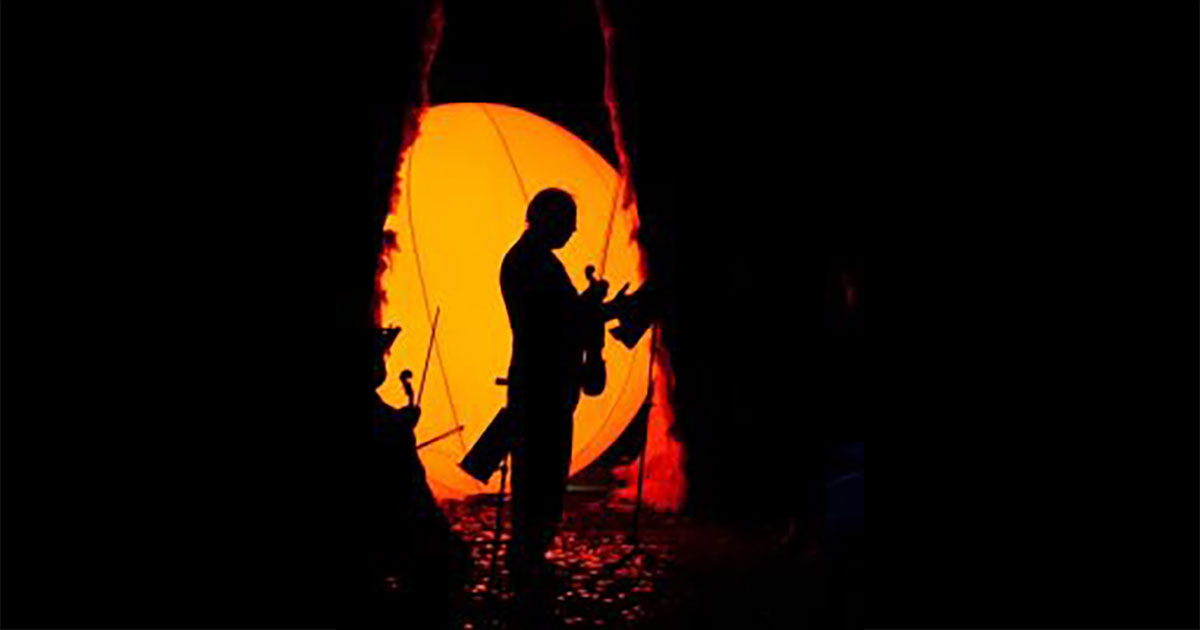 Gidon Kremer has performed with the best conductors of our time — Karajan, Bernstein, Harnoncourt, Abbado, Mehta, among others. In his almost fifty-year career, he has always surprised us with unusual projects: for example, his worldwide performance of Piazzolla's operita "Maria de Buenos Aires"; and more recently, in cooperation with M. Argerich, Yo Yo Ma, K. Zimerman and others, the presentation of his concert-show "Being Gidon Kremer".
Slava Polunin, Russian Master Clown legend, founder of the Academy of Fools and creator of the Slava's Snowshow – the world's most inspired and inspiring spectacle – has been an actively prolific fool for over 40 years across the world and the recipient of some of the theatrical world's most prestigious prizes (Tony nomination, Drama Desk Award, Laurence Olivier Award, Stanislavski Award , Raikins Award,…)